Documents
Helpful documents Index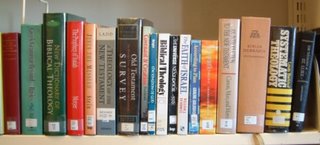 Cults By Rev Paul Seiler. (Online ebook)
Jehovahs Witnesses view of 1914 - A Refutation By Rev Paul Seiler.
The Psalms in Human Life By ROWLAND E. PROTHERO (Online ebook)
Pasha Bulka Seeing yourself In the Pasha Bulka.
Making Sense of the Financial Crisis That millions of people across the world have lost their homes, jobs and superannuation savings is nothing short of a world wide disaster.
Was Jesus God? and Other Addresses By Dr W. Graham Scroggie, Sydney 1934. (html )
Worldview Evangelism Worldview Evangelism - Athens Revisited D. A Carson
PDF Documents
THE YOUNG MAN'S FRIEND By WALTER SCOTT, London 1885. (html )
Pasha Bulka Have you run aground like the Pasha Bulka. (pdf 235 kb)
The Idol Factory By C.J. Mahaney. (pdf 167 kb)
Machen's Warrior Children By John M Frame. (pdf 315 kb)
Mark Driscoll -Transcript By Mark Driscoll. (pdf 182 kb)
Mark Driscoll's Australian Message Sept 2008 By Mark Driscoll. (pdf 174 kb)
markdriscolltranscript The Supremacy of Christ and the Church in the Postmodern World 2006 By Mark Driscoll. (pdf 182 kb)
tsunami WHY DID GOD DO THIS? A Christian Response To the Asian Tsunami Disaster 2005. (pdf 378 kb)
A Letter to a Farsi Friend (pdf 123kb)
being missional christians In a postmodern world (pdf 238kb)
Why a confession of faith?(pdf 18,760kb)
Mortification of Sin By Erroll Hulse(pdf 75kb)
Understanding the Scriptures Telically(pdf 358kb)
WGT SHEDD ON POWERFUL PREACHING(pdf 435kb)
Matthew Johns and the Code of Silence(pdf kb)
Making sense of our mates stories with the Gospel (pdf 168kb)
Michael Jackson Why Did Michael Jackson Die?. (pdf 391 kb)