Desiring God
Isaiah 6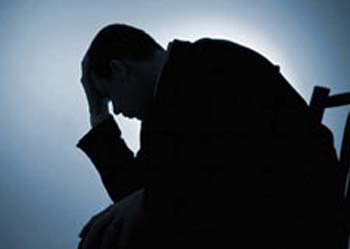 Let us pray.

Father God, you are the God who has spoken. Please speak to us by your Spirit and touch us with your mighty word where we need to be touched. Open our eyes so we may see you in a fresh way and so revive us to love and serve you. Amen

Our text is on the inside of your sheet. There is background material, resources and practical hints to stimulate you to desire God.

Introduction

Caste your mind back to when you where a child. Mother or Father gave you your chores and if you where fortunate you got a shelling at the end of the week or maybe only a penny depending on how well off your parents where. You tied it in a knot in our handkerchief.

Remember how sometimes those chores where hard going. Maybe it was particularly hot and scrubbing the kitchen floor was back breaking work but Mum's smile or Dad's hand on your shoulder at the end of the job seemed to somehow make it all worthwhile.

Well the reality is serving God in His Church can be the same, just plain hard work.

But God gives us hope this morning from His word. It alone can bring our situation into focus; make sense of what God is doing here in the Church at Cessnock.

If we turn to the Old Testament and the book of Isaiah we find here in Chapter 6 someone who was also  finding it hard work serving God.

Often this passage is referred to as Isaiah Call to be a prophet but because it comes in chapter 6 he must have already been a prophet – see his early prophecies in Chapters 1-5 Because like you the future looks bleak for God's work God busts onto His horizon and revives Him and provides the motivation to keep going in tough service of Christ.  

Just as it was only by being revived that Isaiah could preserve in His tough ministry so I want to suggest to you from our passage it is only by being revived that you can preserve in you tough ministry her in Cessnock as a Church.

May God the Holy Spirit open your eyes and mine so we to can see Him afresh   

This amazing incident begins In the year that King Uzziah died, Look at verse 6:1  

In the year that King Uzziah died I saw the Lord sitting upon a throne, high and lifted up; and the train of his robe filled the temple.

On the day princess Diana died the world changed. Millions mourned because they lost  their princess. When King Uzziah  died God's people mourned because he was the best king. The year he died their world changed. And as the nation mourned presumably Isaiah goes into the temple to mourn and found comfort  

But we like him need to…

1. SEE GOD  

"I saw the Lord"          

When Isaiah says he saw the Lord  he's in good company. Remember Moses at the burning bush hid his face from God. Job said, "My ears had heard of you but now my eyes have seen you. Therefore I despise myself and repent in dust and ashes.
(Job 42:5-6 )

This is God's title,  If I see The Queen it describes who she is. Isaiah address God with the respect He deserves. I saw the Lord, my Master. John in His gospel tells us that Isaiah he saw Jesus' glory and spoke about him. (John 12:41 ,) So Isaiah saw Christ

The King of Kings and the Lord of Lords. In v8 notice he records what God said, "Who will go for us."  Here is the Trinty, God the Father, God the Son and God the Holy Spirit in all their glory

But How could Isaiah see God and live?  God shows himself to us according to our capacity to comprehend him, that is, by signs like when  John the Baptist saw the Holy Spirit in the form of a dove.

Notice three things about God  - there are others but  

1st See God as living  

A King is dead, but the King – the Lord is living. Kings come and go but as Isaiah mourns and ponders his future and that of God's rebellious people he sees afresh God is eternal. The great I am – who just keeps being the same today, yesterday and forever.

But he not only sees God is living…

2nd See God as King

What was the Lord doing?

The Lord is seated, on a throne – He is not worried about the war in Iraq or Sydney's water crisis. Or if Aunty Flow is a day late with her light bill. He is in control because he is the boss of boss. The buck does stop with Him. It is no skin of his noise – All things are working according to the counsel of his will

Isaiah needed to see the sovereignty of God in Uzziah's death but also in His ministry. Do we really believe God is in complete absolute – no holds barred control of my life - pause?

Can you control the fortunes of this Church – but how can God let us keep doing it tuff? Or are you just indifferent, I am happy to let others so the hard yak, I am old, I haven't got time. God's Sovereignity is either the sweetest thing in the midst of your troubles as a Church or it is a terrifying fearful thought to you because we do not know this God.

3rd See God as Holy   

v3  And they were calling to one another: "Holy, holy, holy is the LORD Almighty
Charles Colson who was the White House hatchet man made famous for the Watergate scandal says. A friend suggested he watch a video on the holiness of God.  
By the end of the sixth lecture, I was on my knees, deep in prayer, in awe of God's absolute holiness.
It was a life-changing experience as I gained a completely new understanding of the holy God I believed I had a taste for the majesty of God, which only made me thirst for him more.
Holiness is God's character – it colors all his other attributes – His love is holy, His peace is holy – is justice is the fruit of his holiness
If sin is the contradiction of God then His holiness is that which agrees totally with who he is.
Isaiah was both overwhelmed and humbled at seeing God as the living, dazzling, revered, holy, Glorious king.

So as we see God as He really is we too need to be humbled before Him. Having seen God as He is we need to see

2. WE ARE UNCOVERED

v5  "Woe to me!" I cried. "I am ruined! For I am a man of unclean lips, and I live among a people of unclean lips, and my eyes have seen the King, the LORD Almighty."

Notice the immediate effect of seeing God. "He says in effect. "I'm done for – I'm dead meat. That's what the word ruined means – as dead.

He confesses the specific area of his SIN; his lips – in other words – his speech. Should we be surprised by this? After all doesn't James say,

"The tongue also is a fire, a world of evil among the parts of the body. It corrupts the whole person, sets the whole course of his life on fire, and is itself set on fire by hell."  James 3:6

and I live among a people of unclean lips,

Being a prophet means speaking to others about their sins, but ouch. My sin is their sin and their sin is my sin.

Congregations are often notorious for criticizing their minister. What minister wouldn't want to come to a Church that has learnt not to bad mouth it's minister but rather to daily encourages him?

But also, God's people can gossip or speak ill of each other.  And we say to ourselves, "how is God ever going to work thru us as a Church if we don't learn to speak lovely to each other.    

But just when you feel you cannot go on because of your sins God does something amazing, He challenges you to…

V5 and my eyes have seen the King, the LORD Almighty."

He began by saying He saw the Lord – He had to see God in order to see more clearly his own sin. However, notice he has comes full circle.

3. See your self as covered


Verse 6  Then one of the seraphs flew to me with a live coal in his hand, which he had taken with tongs from the altar.

Isaiah recalls the wondrous relief the seraphim bought him. Who sends the seraphim? God, the God of all grace and mercy.

Why did God cleanse Him?

The fire was taken from the altar, to show that the law forbids any strange fire to be brought to it, (Leviticus 10:1 ,) because in sacred things every human mixture is absolute profanation. So Isaiah is taught that all purity come from God alone.

But notice what happens next…

Verse 7  With it he touched my mouth and said, "See, this has touched your lips; your guilt is taken away and your sin atoned for."

Notice three things the seraphim says "See, this has touched your lips." Why his lips? As we have seen –this is where He is so convicted of his rebellion against God. After all, how can he condemn God people for their sin when he had not been cleansed of his?

See how God meets us in our weakness God puts the tongs into the hand of a seraph, that by means of it he may take a coal from the altar and apply it to the Prophet's mouth. Did the coal possess some magic virtue God? God alone can cleanse our
pollution, in whatever part it exists.

Isaiah has been perfectly cleansed, and is free from his bad mouth and his bad record in heaven. He can now appear as God's representative.

CONCLUSION
How do you keep going in this tough ministry?

By a vision of God, my own sinfulness and God's Forgiveness in Christ.  

Do you know your sins are forgiven by His death for you on the cross?

However, where do I get a vision of God? You have one in the Gospels – See God in the face of Jesus Christ – The Apostles tells us we can see the glory of God in the face of Jesus Christ.

Have you seen God in Christ –is he your Lord

Do you believe in this Christ for entry into heaven when God Calls?

Are you a Christian – Here is a description of a Christian. If not why not become one today. Because when you die it is too late and God will send you to hell for not living under His loving rule.

Start by re reading Mark's gospel –it will take you an hour and a half

Notice how impressive Jesus is. We need to reread so our mental pictures of Jesus are ones.

Be gripped again by who Jesus is – The Lord and be riveted by what He has done –

J B Philips was right when He wrote a book called, "Your God is to small"

Believe he's big enough to revive you by his Spirit. Believe His Son is Big enough to break hard hearts in Cessnock so people will fall on their knees and cry "I Saw the Lord" Then the glory of God will fill this town in the face of Jesus Christ and the angels will rejoice because sons who were lost are found as they run into the arms of our Father God.

Begin today and desire thru Christ this Sovereign living Holy God like you have desired nothing or no one else.

May the Lord Jesus Christ show us his power in our weakness for His glory alone. Amen.