Overcoming Sexual Abuse
Step 1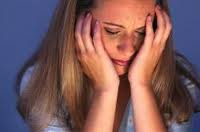 If you have suffered sexual abuse there is hope and help for you. Hope from the Word of God and the gospel of Jesus Christ.
There is help from the promises in the Bible that make sense of your suffering and pain, so please read on.
 One person who can relate to you is Joni Eareckson Tada. Although she has never suffered sexual abuse, but she has suffered physical abuse to her body as a result of the accident which left her in a wheel chair. Joni Eareckson Tada has been living with the ongoing effects on that moment in time when through no fault of her own her world changed forever. Joni Eareckson Tada is an inspiration to all women who are suffering the trauma of childhood sexual abused because she too lives with the physical and emotion scares of her trauma.
 Joni can give you hope because she has learnt to rejoice in God through her pain and suffering and to lean heavily on King Jesus her strong tower and defender. Through learning to live with her trauma as a vital Christian she is being molded into His image – to be fit for heaven where there is no more pain or sorry or death. You too can begin to become like Joni if you have been sexually abused as a child come. The Lord loving says to you His precious hurting daughter or son;
"For I know the plans I have for you, declares the LORD, plans for wholeness and not for evil, to give you a future and a hope." Jeremiah 29:11
"I can do all things through him who strengthens me." Philippians 4:13
Are you a sexually abused Christian women or man? God has plans for you! To be a whole thinker who has both a future and hope. If it was true for the suffering Paul it can be true for you. On a moment by moment basis you too can know Christ's strength in all the areas of your life through His mighty resurrection power. God not only plans for you He has brought you into relationship with Jesus to make you strong in God in the midst of you weakness that is childhood sexual abuse.
Let's Pray
"Father God thank you that I am your child. Help me now by the power of your Holy Spirit and the Word of God to begin being healed from the sexual abuse I suffered. Oh, Father I so desperately need this more than anything. You made me and you know me better than I know myself. Father I don't know why you allowed this terrible thing to come into my life. What I do know is that I long to be healed so I can grow in my relationship with you and your Son Jesus Christ. Thank you that Jesus died for my offenses and that he has set me free from sin. That He brought me into a new loving relationship with you. Thank for the cleansing, healing, forgiving power of the gospel. Thank you that you have made me a new thinker in Jesus and given me you're Holy Spirit. Oh Father help me now to be very brave and honest and open to be healed and changed and grow through the abuse I suffered as a child." Amen
This is a long article so can we suggested you take a week to work through each of the four important steps to helping you overcome sexual abuse as a Christian woman or man. You may also like to ask a close Christian friend to pray for you and with you during this important time in your life.
Some important questions you need to answer honestly
Is my past sexual abuse affecting me now?
The harsh reality is that if this is the first time you have faced up to being sexually abused as a child, you have been living with it's affects whether you are aware of it or not. Here are some of the effects you may be experiencing;
Guilt;

Repressed anger;

Depression;

Trust issues;

Fear;

Feelings of being "second hand"

Boundaries problems;

Role confusion;

Low self esteem
One or several of these could be present. In reading these symptoms, you may be saying, "Yes! This is me!" At the end of this article we give a link to trained counselors who can give additional help as you work through your abuse to Christian healing and wholeness.
How can I overcome my abuse?
In this article we want to help you begin to work through four important areas sufferers of sexual abuse commonly experience. They are;
Four steps to overcoming sexual abuse; work through your grief, anger, depression and then learn to think spiritually.
Step One: Begin to work through your feelings of grief
"Grief may be called a life shaking sorrow over loss. Grief tears life to shreds, it shakes one from top to bottom. It pulls a person loose, he or she comes apart at the seems. Grief truly is nothing less than a life shattering loss." Jay Adams
" No one ever told me that grief feels like fear. I am not afraid, but the sensation is like being afraid. The same fluttering in the stomach, the same restlessness, the yawning,. I keep on swallowing." C.S Lewis - A Grief Observered
"The Bible regards grief as a very real thing. The word it uses signifies sorrow, pain or a wound. It applies namely to sorrow of soul, such as that of the disciples at the imminent death of Jesus." Donald Howard – Christians Grieve Too
The Grief Process
Firstly Shock
It is from the time you either heard excruciating news about a friend or love one or even you own future through to being in an accident. All these may result in shock. This may result in numbness; feeling stunned, hysteria, near of actual paralysis or bewilderment.
You may want a close family member or Christian friend with you, but there is little they can say or do at this stage.
The results of shock
You may have feelings of anger or fear or quilt. This you may express to others. They may not be godly responses at the time because you defenses where down.
What the Bible says about Grief
There are some 20 Hebrew words translated in the King James Version by "grief," "grieve," "to be grieved," etc. They differ, partly, in their physical origin, and partly, in the nature and cause of the feeling expressed.
We see the word express the sense of weakness, sickness, pain (e.g. Samson, in Judges 16:7,11 ,17
Isaiah 53:3 He was despised and rejected by men; a man of sorrows, and acquainted with grief; and as one from whom men hide their faces he was despised, and we esteemed him not.
Matthew Henry says in His commentary on this verse; "It was not only his last scene that was tragic, but his whole life was so, not only mean, but miserable. Thus, being made sin for us, he underwent the sentence sin had subjected us to, that we should eat in sorrow all the days of our life (Genesis_3:17), and thereby relaxed much of the rigour and extremity of the sentence for us. His condition was sorrowful. He was unsettled, had no where to lay his head, lived upon the goodwill of others, was opposed and menaced, and endured the contradiction of sinners against himself. His spirit was tender, and he admitted the impressions of sorrow. We never read that he laughed, but often that he wept. Grief was his intimate acquaintance; for he acquainted himself with the grievances of others, and sympathized with them, and he never set his own at a distance; for in his transfiguration he talked of his own death, and in his triumph he wept over Jerusalem. Let us look to him and mourn."
Isaiah 53:10 Yet it was the will of the LORD to crush him; he has put him to grief; when his soul makes an offering for sin, he shall see his offspring; he shall prolong his days; the will of the LORD shall prosper in his hand.
"He hath put him to grief," Literally "made him sick" "to crush him incurably";
Keil & Delitzsch helpfully comment on this verse; "It was men who inflicted upon the Servant of God such crushing suffering, such deep sorrow; but the supreme causa efficiens in the whole was God, who made the sin of men subservient to His pleasure, His will, and predetermined counsel. The suffering of His Servant was to be to Him the way to glory, and this way of His through suffering to glory was to lead to the establishment of a church of the redeemed, which would spring from Him; in other words, it would become the commencement of that fulfilment of the divine plan of salvation which He, the ever-living, ever-working One, would carry out to completion. "
Psalm 31:10 For my life is spent with sorrow, and my years with sighing; my strength fails because of my iniquity, and my bones waste away.
Matthew Henry comments; "He was a type of Christ, - who was intimately acquainted with grief and often in tears. We may guess by David's complexion, which was ruddy and sanguine, by his genius for music, and by his daring enterprises in his early days, that his natural disposition was both cheerful and firm, that he was apt to be cheerful, and not to lay trouble to his heart; yet here we see what he is brought to: he has almost wept out his eyes, and sighed away his breath. Let those that are airy and gay take heed of running into extremes, and never set sorrow at defiance; God can find out ways to make them melancholy if they will not otherwise learn to be serious.
International Standard Bible Encyclopedia gives the helpful comments on grief;
"sorrow to my pain" (Jer_45:3); ka'aṣ implies provocation, anger, irritation; thus Hannah said to Eli (the King James Version), "Out of the abundance of my complaint and my grief (the Revised Version (British and American) "provocation") have I spoken" (1Sa_1:16). Psa_6:7; Psa_31:9, "grief"; Pro_17:25, "A foolish son is a grief to his father" (i.e. source of provocation; the same word is rendered "wrath" in Pro_12:16, the King James Version "a fool's wrath," the Revised Version (British and American) "vexation"; so also Pro_27:3); Job_6:2, "Oh that my grief were thoroughly weighed," the Revised Version (British and American) "Oh that my vexation were but weighed" (in Job_5:2 the King James Version the same word is translated "wrath," the Revised Version (British and American) "vexation"); ke'ēbh, is "sorrow," "pain," properly "to hurt." It occurs in Job_2:13 "His grief (the Revised Version, margin "or pain") was very great"; also Job_16:6 the Revised Version (British and American), "grief"; makh'ōbh "sorrows," "pain," "suffering" (2Ch_6:29, the Revised Version (British and American) "sorrow"; Psa_69:26, the Revised Version, margin "or pain"; Isa_53:3, "a man of sorrows"; Isa_53:4, "Surely he hath carried our sorrows"); mārāh and mārar indicate "bitterness" (Gen_26:35; Gen_49:23; 1Sa_30:6; Rth_1:13; Pro_14:10, "The heart knoweth its own bitterness," mārāh); pūḳāh implies staggering, or stumbling, only in 1Sa_25:31, "This shall be no grief unto thee,"
(2) In the New Testament "grief," "grieve," etc., are infrequent. The commonest words are sorrows For this is a gracious thing, when, mindful of God, one endures sorrows while suffering unjustly. 1Peter 2:19 the Revised Version (British and American) "griefs," elsewhere translated "sorrow"; lupéō, "to grieve," "afflict" (Mar_10:22, the Revised Version (British and American) "sorrowful"; Joh_21:17 "Peter was grieved"; Rom_14:15; 2Co_2:4, the Revised Version (British and American) "made sorry"; 2Co_2:5, "caused sorrow"; Eph_4:30, "Grieve not the Holy Spirit of God"); diaponéomai, literally, "to labor through," "to grieve self" occurs twice (Act_4:2; Act_16:18 the Revised Version (British and American) "sore troubled"); stenázō, "to groan, or sigh," once only translated "grief" (Heb_13:17), the Revised Version, margin "groaning"; prosochthízō, "to be indignant," etc., twice (Heb_3:10, Heb_3:17, the Revised Version (British and American) "displeased"). The reference is to Psa_95:10, where the Septuagint by this Greek word translates ḳūṭ (see above).
The less frequency in the New Testament of words denoting "grief" is significant. Christ came "to comfort all that mourn - to give a garland for ashes, the oil of joy for mourning, the garment of praise for the spirit of heaviness." Christians, however, cannot but feel sorrow and be moved by grief, and it is to be noted that in both the Old Testament and New Testament, God Himself is said to be susceptible to grief.
Jesus and Grief
(Neh 2:2 NIV) so the king asked me, "Why does your face look so sad when you are not ill? This can be nothing but sadness of heart." I was very much afraid,
(Neh 2:3 NIV) but I said to the king, "May the king live forever! Why should my face not look sad when the city where my fathers are buried lies in ruins, and its gates have been destroyed by fire?"
(Eccl 7:3 NIV) Sorrow is better than laughter, because a sad face is good for the heart.
(Mat 19:22 NIV) When the young man heard this, he went away sad, because he had great wealth.
(Mat 26:22 NIV) They were very sad and began to say to him one after the other, "Surely not I, Lord?"
(Mark 10:22 NIV) At this the man's face fell. He went away sad, because he had great wealth.
(Luke 18:23 NIV) When he heard this, he became very sad, because he was a man of great wealth.
Grief
(Gen 26:35 NIV) They were a source of grief to Isaac and Rebekah.
(Gen 34:7 NIV) Now Jacob's sons had come in from the fields as soon as they heard what had happened. They were filled with grief and fury, because Shechem had done a disgraceful thing in Israel by lying with Jacob's daughter--a thing that should not be done.
(Gen 38:12 NIV) After a long time Judah's wife, the daughter of Shua, died. When Judah had recovered from his grief, he went up to Timnah, to the men who were shearing his sheep, and his friend Hirah the Adullamite went with him.
(1 Sam 1:16 NIV) Do not take your servant for a wicked woman; I have been praying here out of my great anguish and grief."
(Est 6:12 NIV) Afterward Mordecai returned to the king's gate. But Haman rushed home, with his head covered in grief,
(Job 17:7 NIV) My eyes have grown dim with grief; my whole frame is but a shadow.
(Psa 10:14 NIV) But you, O God, do see trouble and grief; you consider it to take it in hand. The victim commits himself to you; you are the helper of the fatherless.
(Psa 31:9 NIV) Be merciful to me, O LORD, for I am in distress; my eyes grow weak with sorrow, my soul and my body with grief.
(Psa 35:14 NIV) I went about mourning as though for my friend or brother. I bowed my head in grief as though weeping for my mother.
(Psa 88:9 NIV) my eyes are dim with grief. I call to you, O LORD, every day; I spread out my hands to you.
(Prov 10:1 NIV) The proverbs of Solomon: A wise son brings joy to his father, but a foolish son grief to his mother.
(Prov 10:10 NIV) He who winks maliciously causes grief, and a chattering fool comes to ruin.
(Prov 14:13 NIV) Even in laughter the heart may ache, and joy may end in grief.
(Prov 17:21 NIV) To have a fool for a son brings grief; there is no joy for the father of a fool.
(Prov 17:25 NIV) A foolish son brings grief to his father and bitterness to the one who bore him.
(Prov 29:21 NIV) If a man pampers his servant from youth, he will bring grief in the end.
(Eccl 1:18 NIV) For with much wisdom comes much sorrow; the more knowledge, the more grief.
(Eccl 2:23 NIV) All his days his work is pain and grief; even at night his mind does not rest. This too is meaningless.
(Mat 17:23 NIV) They will kill him, and on the third day he will be raised to life." And the disciples were filled with grief.
(John 16:6 NIV) Because I have said these things, you are filled with grief.
(John 16:20 NIV) I tell you the truth, you will weep and mourn while the world rejoices. You will grieve, but your grief will turn to joy.
(John 16:22 NIV) So with you: Now is your time of grief, but I will see you again and you will rejoice, and no one will take away your joy.
(1 Cor 5:2 NIV) And you are proud! Shouldn't you rather have been filled with grief and have put out of your fellowship the man who did this?
(2 Cor 2:5 NIV) If anyone has caused grief, he has not so much grieved me as he has grieved all of you, to some extent--not to put it too severely.
(1 Pet 1:6 NIV) In this you greatly rejoice, though now for a little while you may have had to suffer grief in all kinds of trials.
Calvin comments on this verse; While you have had to suffer grief " Peter means the faithful endure sorrow willingly, while the ungodly murmur and perversely contend with God. Hence the godly bear sorrow, as the tamed ox the yoke, or as a horse, broken in, the bridle, though held by a child. God by sorrow afflicts the non - Christian , as when a bridle is by force put in the mouth of a ferocious and refractory horse; he kicks and offers every resistance, but all in vain. Then Peter commends the faithful, because they willingly undergo sorrow, and not as though forced by necessity.
1 Peter 2 : 19 For it is commendable if a man bears up under the pain of unjust suffering because he is conscious of God.
Suggested reading on grief
Christians Grieve Too – Donald Howard – Banner of Truth Trust
A Grief Observed – C.S. Lewis
Grief as a counseling opportunity – pg 5 – 9 Jay Adams in The Big Umbrella - Presbyterian & Reformed Publishing 1979