THE FEET OF JESUS
OR THE PLACE OF TRUE CHRISTIAN WORSHIP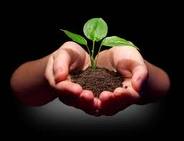 Preached at Calvary Baptist, Newcastle on  2/12/12 am
 Preached at A.I.M Church, Gilgandra 25/11/12
LUKE  17.11-19
 LUKE 7 : 36 – 50
 For a number of years at Sandgate on the southbound side of the New England Highway on a large billboard where the words "JESUS IS THE ANSWER." in florescent colours,
Do you remember that sign?
Call it a truism and we may rightly question the effectiveness of such a venture -  the reality is JESUS CONTINUES TO BE THE ANSWER TO THE HUMAN CONDITION.
We who are born sons of  Adam are often plagued and debilitated by our sin and nothing short of Jesus' daily transforming power in our lives can give us the hope and the grace to continue with life
My purpose this morning is to look a fresh with you at two scenes from Jesus' life and ministry recorded in Lukes gospel.  
Two sketches that persude us that at the feet of Jesus is all the healing and forgiveness we so desperately need in these dark days.
Now when I say we need to come to the feet of Jesus obviously this is physically impossible but spiritually may we come to worship Jesus afresh.
May God the Holy Spirit assist us..
Lets pray;
Our God and our father we plead with you that by the power of your Holy Spirit you would have mercy on us and make your word about Jesus transforming so we may know your healing and forgiveness either for the first time or with new refreshing.
Come now Holy Spirit and breath on us that we may learn what it is to worship at your son's feet and so glorify you more and more as your Church.  
Amen
Please turn to with me to Luke 17:11-19
1stly  THERE IS HEALING FOR US AT THE FEET OF JESUS
i  It is only Jesus who can heal us
Look at verse 12
"As He was going into a village, 10 men who had leprosy meet Him and stood at a distance."
These ten men obeyed the laws controlling the behaviour of lepers, they didn't come near him but called from a distance. No doubt they had heard a great deal about Him, how he had healed large numbers of sick people and performed many miracles.
These 10 men submit themselves to the sovereign purpose of Christ, His healing power and mercy. They wonder will He in God's providence smile on me and heal me?
Notice v13 And they called out in a loud voice "Jesus, Master have mercy on us"
Notice how earnestly these men cry for help when they feel they need it.' They lifted up their voices ,
"Jesus, Master have mercy on us"  (Loud)
They felt the terrible state of their bodies and they cried for relief when there was a chance of relief in sight.
JESUS GAVE PHYSICAL HEALING TO THESE MEN BUT WHAT ABOUT YOU AND ME?
IS THEIR EMOTIONAL HEALING WE NEED, MAYBE LIKE ME YOUR HAVE PERIODS WHEN YOU SUFFER FROM ANXIETY OR DEPRESSION. THEN WHAT BETTER PERSON TO CRY OUT TO THAN JESUS…
"Jesus, Master have mercy on me….(Louder) AND HEAL ME OF THIS ANXIETY AND DEPRESSION THAT OFTEN CRIPPLE ME"  (Pause)
Notice help comes to these men when they obey, Jesus doesn't touch then, tell them to wash or give them some medicine.
No the words of Jesus are of such power that they are healed instantanesly.
Look at v14
 "Go show yourself to the priests, And so it was that as they went, they were cleansed.''
In simple childlike obedience they obeyed every word of Jesus. If the lepers had reasoned, stood still and doubted"  they would never have been healed.
DIDN'T HE KNOW ANXIETY AND DEPRESSION OF SOUL  in the garden but he continued in pray until His father gave Him the pleasure and joy he needed to go to the cross obedient to His fathers mission to seek and save the lost.
So it is only Jesus who can heal us,  
ii    But are we thankful when Jesus does heal us?
Notice verse 15v 
One of them, when he saw he was healed, came back, praising God in a loud voice
And v 16
"He threw himself at Jesus feet and thanked Him and he was a samaritan
What a rare thing is thankfulness. The ten go off with divine healing rushing through every tissue of their body, They are cured yet only one turns around and walks back to Jesus, falling on his face at His feet. He worships Jesus, so overjoyed is he at being healed in body and soul.
THIS SHOULD BE OUR ATTITUDE IF WE ARE CHRISTIANS THIS MORNING.  THAT WE HAVE BEEN HEALED FROM A DISEASE  WORSE WORSE THAN LEPROSY - THAT OF A BAD HEART WHICH PRODUCES A BAD RECORD IN HEAVEN.
AND DO WE THROW OURSELVES AT THE FEET OF JESUS IN WORSHIP FOR HEALING HE HAS DONE AND IS DOING IN OUR LIVES
OR HAVE WE GROWN FORGETFULL OF WHAT  HE HAS DONE FOR US?
Notice v 19
"Arise and go your faith has made you well."
Gone are his Gods of self reliance and trying to please God. "If I can only be healed I'll be happy."  there is only the aching heart streteching out in regonition that here at last is one who is God, my creator who can restore in an instance on my body ravaged by the effects of the fallen the healing not just of it but my soul…" no wonder he worships – and so should we when He gives us the assurance our faith is saving faith.
Not just knowing  about Jesus but believing in Him instead of myself – and so living for Him alone!
So there is healing for us at the feet of Jesus but secondly
2 . THERE IS FORGIVENESS FOR US AT THE FEET OF JESUS
Turn now to LUKE 7 : 36 - 50  
i. But not if we have a pharisaical attitude 
Look at verse 39.
39 When the Pharisee who had invited him saw this, he said to himself, "If this man were a prophet, he would know who is touching him and what kind of woman she is—that she is a sinner."
Jesus knew more than anyone how great a sinner this women was but he doesn't condemn her like the Pharisee.
What's going on in the Pharisees heart? He's proud, He doesn't see himself as a sinner. Hear the words of judgment Jesus brings upon him;
Look at v44
"You did not give me any water for my feet, but she wet my feet with her tears and wiped them with her hair. V45 You did not kiss me, but this women from the time I entered has not stopped kissing my feet. v 46 You did not put oil on my head, but she has poured perfume on my feet. "
WE NEED TO ASK OURSLEVES ARE WE HERE THIS MORNING SO PEOPLE WILL NOTICE us, TO SHOW OURSELVES AS RELIGIOUS.
FRIEND  I must ask myself as I must ask you DO YOU BELIEVE THAT BY BEING IN CHURCH THIS SOMEHOW PLEASES GOD?
To say it like they do in Mississippi
"THIS IS A BIG FAT LIE OF THE DEVIL "
What does David say in  Psalm 51:16-17
You do not delight in sacrifice, or I would bring it;
you do not take pleasure in burnt offerings.
It's not the religion of the eternal outward form but of the heart

My sacrifice, O God, is[a] a broken spirit;
a broken and contrite heart
you, God, will not despise.
AM I ARE YOU LIKE THE PHARISEE  FULL OF PRIDE AND SELF RIGHTEOUSNESS
AND CONDEMING OF "SINNERS."    
THEN I NEED TO COME WITH DEEP HUMILITY AND REPENTANCE  AND ASK GOD TO SO HUMBLE ME THAT I WILL MOURN OVER MY SELF RIGHTEOUSNESS AND JUDGEMENTAL  ATTITUDE TOWARDS SINNERS
So if there is no forgiveness for our sins if we come to Jesus with a self righteous and judgemental attitude? What attitue does Jesus commend for the forgiveness of our sins?
ii.  We must mourn over and confess our sins  (repeat)
Look at v37
 'And behold, a women in the city, which was a sinner.
Luke records that she is known about the city as a sinner. In other words she is known publically as a women of ill reput, shes an adulteress. 
But something dramatic  has happened to her, she is no longer the same women, she has been changed.
Recently she has heard the words of Jesus and they have been the means of her salvation. In her heart she is becoming conscious of having been forgiven by God! Doesn't she show Jesus far more honour than the Pharisee.
Notice verse 38
"As she stood behind him at his feet weeping, she began to wet his feet with her tears. Then she wiped them with her hair, kissed them and poured perfume on them."
This women is overcome with sorrow for the sinful life she has lived, she mourns in her heart for her past life and this expresses it self with this emotional outburst of tears as she makes personal contact with the holiness of God manifest in Jesus' person. Now out of her heart flow love and thankfulness for the new forgiveness she now enjoys. She loves our Lord and nothing is to much to do for Him.
When we be come conscious of our sin as we encounter the Holiness of God in Jesus we need to do as James commands us and
"Be afflicted, and mourn and weep. Let your laughter be turned to mourning and your joy to heaviness.  James 4:9  
But we need to also confess our sins to God  
What are we told in 1 John 1:9
"If we confess our sins, He (Jesus) is faithful and just to forgive us our sins and cleanse us from all unrighteousness."
So we must mourn over and confess our sins
But
iii.  Jesus offers to forgive us our sins  v47, 50
What does Jesus says to the women in v47?
"I tell you, her many sins are forgiven
So He says to you if you will genuinely mourn over our sins and confession them to God you will here his words;
"I tell you, your many sins are forgiven
SO THERE IS FORGIVENESS FOR US AT THE FEET OF JESUS BUT WE NEED TO RESPOND IN FAITH TO BE SAVED FROM HIS JUDGEMENT AND THE FIRES OF HELL.
Notice verse 50
"Your faith has saved you go in peace."
This women showed such sorrow for her sin, and such love for Christ, what was it's source, where did it have it's genesis? It's fountain head was faith, saving faith the glorious gift of God that looks away from self to Christ alone. And He is greatly honoured by her faith so he grants her it's twin grace - peace therefore that he says
"go in peace"
Listen to the words from a Hymn by Horatio Bonar
I heard the voice of Jesus say,
"Come unto me and rest;
lay down, thou weary one, lay down
thy head upon my breast."
I came to Jesus as I was,
so weary, worn, and sad;
I found in him a resting place, 
and he has made me glad.
WHEN JESUS MEETS WITH US THROUGH HEARING HIS WORD AND WE SEE OUR SINS WE NEED TO RESPOND WITH HEARTS THAT mourn and confess our sins and when we hear,"I forgive you." Then we must
WORSHIP HIM
What did Jesus say in John 7:17
'If anyone wants to do his will, he shall know concerning the doctrine. .
In other words not just in his head but in his heart, he's persuaded to obey God
ARE YOU SUFFERING FROM ANXIETY LIKE I HAVE THIS PAST WEEK OR MAYBE DEPRESSION OR A LIFE DOMINATING SIN THAT IS ROBBING US OF THE JOY AND PEACE OF GOD.
THEN WE NEED TO OBEY THE WORDS OF JESUS AND SHOW OURSELVES TO HIM, WE NEED TO COME TO HIM. 
ISN'T JESUS THE FAITHFUL HIGH PRIEST WHO CAN INTERECEDE FOR US BEFORE GOD'S THRONE AND HELP US?
Listen to the words  from a hymn by Augustus Toplady
When languor
(That's Lack of physical or mental energy; listlessness)
 AND disease invade
This trembling house of clay,
'Tis sweet to look beyond my pains,
And long to fly away.
Sweet to look inward, and attend
The whispers of His love;
Sweet to look upward to the place
Where Jesus pleads above.
ISN'T JESUS THE ONE WHO CAN SYMPATHIZE WITH OUR WEAKNESSES?
IF WE ARE CHRISTIANS THIS MORNING WHAT A HOPE AND COMFORT TO KNOW WE CAN COME TO JESUS FOR EMOTIONAL HEALING, WHETHER IT BE FOR OUR ANXIETIES, DEPRESSION OR FEARS.
WHAT HOPE TO BELIEVE THAT JESUS THROUGH HIS RESURRECTION POWER  CAN BRAKE THE POWER OF ADDICTION I MAY BE WRESTLING WITH IN MY LIFE WHETHER IT BE TO ALCOHOL, DRUGS OR PORNOGRAPHY
WHAT GOOD NEWS THAT JESUS PROMISES FORGIVESSNES AND CLEANSING AND HEALING BECAUSE IN HIS BODY HE HAS TAKEN THE CURSE I DESERVE AND HAS SOAKED UP ALL THE FURY AND WRATH OF A JUST AND HOLY GOD WHO MUST DISPLAY HIS JUSTICE EITHER ON SINNERS OR ON HIS SON.  
BUT MAYBE YOUR STILL WRESTLING WITH COMING TO CHRIST?
LET ME ENCOURGE YOU NOW TO COME JUST AS YOU ARE TO JESUS CHRIST.
THERE IS NO BETTER TIME AND NO BETTER PLACE to come to Christ and be saved.
I'M GOING TO PRAY AND YOU CAN PRAY SILENTLY IN YOUR HEART AFTER ME;
LETS PRAY
FATHER GOD,
YOU MADE ME TO WORSHIP YOU AND LOVE YOU,
Pause
BUT UNTIL NOW EVEN THOUGH I KNOW A LOT ABOUT YOU I HAVE NEVER CAME TO THE PLACE WHERE I AM SORRY FOR IGNORING YOU AND LIVING AS THOUGH YOU DON'T EXIST. I AM TRULY SORRY
Pause
HELP ME TO BELIEVE IN YOUR SON, THAT BY HIS PERFECT LIFE AND DIED FOR MY SINS, PAID FOR THEM BY HIS BLOOD.
Pause
I ASK NOW THAT YOU WOULD FORGIVE ME AND CLEANS ME AND HEAL ME SO I MAY KNOW WITHOUT A DOUBT THAT I AM FORGIVEN AND YOUR CHILD. GIVE ME YOUR PEACE
Pause
HELP ME TO TURN AWAY FROM MY IDOLS AND WORSHIP YOU ALONE SUBMITTING MY LIFE TO JESUS AS SAVIOUR AND MY KING
SO HELP ME GOD.
Amen
IF THIS is YOUR PRAYER LET ME ENCOURAGE YOU TO TELL SOMEONE CLOSE TO YOU IN THIS CHURCH AND THEY CAN HELP YOU GET STARTED ON BEING A DISCIPLE OF JESUS CHRIST.
AMEN
Benediction
 Now May the God of hope fill you with all joy and peace in believing, So that you may abound in hope By the power of the Holy Spirit. Amen.