Behold, I stand at the door and knock. If anyone hears my voice and opens the door, I will come in to him and eat with him, and he with me.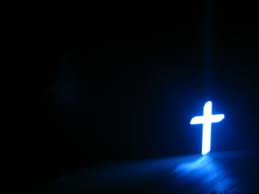 This verse, of Jesus telling his Church of his love, in rebukes and chastenings, comes in very
blessedly after the former; because, whatever exercises the Lord calls his people to, he will enable
them to bear up under: and, having given them gold tried in the fire, and white raiment, and eyesalve,
meaning himself, with all his graces, and gifts, and righteousness, in the Holy Ghost;
afflictions in the world ought not to be regarded. Indeed, they are so many sweet and precious
love-tokens of his favor, Jam_1:2; Jam_1:12.

I admire the love-calls of Christ; and the method here spoken of, by which Jesus makes them
known to his people. It is a sweet verse indeed, of the Lord Jesus, in which, as we commonly say,
every word tells. The Son of God a Petitioner at the heart of his people. And the account is ushered
in, as it well may, with a behold! A note of admiration, that Jesus, the Lord of heaven and earth,
should thus ask an entrance! Moreover: where is he? He saith, I stand at the door and knock.
Marvellous condescension! Jesus stands without! He that by right of creation, redemption,
marriage, purchase, conquests, grace, might command all gates to open at his approach, is
nevertheless an humble suitor, and stands without. Oh! must not everyone that hears of such
grace, or that is conscious of such unparalleled mercy, be constrained to cry out, with one of old:
Come in, thou blessed of the Lord; wherefore standest thou without, Gen_24:31.

But, observe not only the Redeemer's posture, but the Redeemer's method, to gain admission. He
knocks at the door of our heart. And how is this done? Oh! who shall count over, or sum up, all the
love-calls of Christ. By his word, by ordinances, by means of grace, by afflictions, wants,
sicknesses, sorrows, bereaving providences in our friends, the near prospect, as it should seem, of
death to ourselves; the Lord knocks, and knocks again and again, and rings loud peals through all
the chambers of our consciences; all which we totally disregard, hear, but turn from: neither can
the Lord, by soothing or by threatening, by judgments or by mercies, have the least effect upon our
stony hearts, until He himself put in his hand by the hole of the door, opened to his own entrance,
and caused our bowels to be moved for him. So said the Church? of old! And so, blessed be God, I
know, Son_5:2-4. Reader! what saith your heart to these things? Have you known Jesus at the
door? Have you heard his calls? Hath he made you willing in the day of his power? Psa_110:3.
Let some child of God, that. knows what supping with Jesus means, describe those words of the
Redeemer. For, though I trust I know well what it is; yet, sure I am, angels pare not competent to
describe it. The Holy Ghost hath taught the Church to tell the people somewhat of it, in her love
songs, when she describes Jesus as her Husband, bringing her into his banqueting house, and his
banner over her was love; Son_2:4. but, oh! how far short all language is, to convey the full
meaning of such unequalled joy? Our poor, cold, and lifeless nature, by reason of that body of sin
and death we carry about with us, renders us but too often insensible to the visits of Jesus. Often
he comes, looks in at the window, shows himself at the lattices of ordinances; and we, alas!
sometimes hardly glance at him, before our thoughts run away to other objects. But, very mire I
am, if our souls were but more alive to the visits of Jesus, we should find that this promise of Jesus
would be often fulfilled, and night by night He would come with such love, and bring of that love
with him, which is better than wine to make the feast with, and in such fulness, as to be both our
company, our food, our bread, and our wine, Son_5:1
Robert Hawker (Commentary on Revelation)

Revelation 3:20
Harsh as His words are, He still professes His love for His Bride. That, in fact, is the source of
His anger: Because I love you, He declares, I reprove and discipline. A characteristic of those
who are true sons of God, and not bastards (cf. Heb. 12:5-11 ) is their response to rebuke and
discipline. All Christians need reproof and correction at times, and some more than others;
what is important is whether or not we heed the warning, and mend our ways. As far as
Laodicea has fallen, it can still be restored if it renews its obedience and becomes faithful to
God's Word: Be zealous therefore, and repent!

At this point Jesus speaks some of the most beautiful words in all the Bible, in what is perhaps
the most well-known New Testament verse aside from John 3:16 . Behold, I stand at the
door and knock; if anyone hears My voice and opens the door, I will come in to him, and will
dine with him, and he with Me.

Several Reformed commentators have pointed out the widespread abuse of this passage by
modern evangelicals, who rip the verse from its context as a message to the elders of a
church, and turn it into a watered-down, Arminian request from a weak and helpless deity who
is at the mercy of man. We must remember that Christ is speaking here as the Amen, the
faithful and true Witness, the Creator and Sovereign Lord of all. He is not making a feeble
plea, as if He did not rule history and predestine its most minute details; He is the King of
Kings, who makes war on His enemies and damns them to everlasting flames. Nor is he
speaking to people in general, for He is directing His message to His Church; nor, again, is he
simply speaking to Christians as individuals, but to Christians as members of the Church. This
verse cannot be made to serve the purposes of Arminian, subjective individualism without
violently wrenching it from its covenantal and textual context.

Nevertheless, there is a distortion on the other side that is just as serious. It will not do merely
to point out the failures of Arminians to deal satisfactorily with this text, for Calvinists have
traditionally been at fault here as well. Reformed worship tends to be overly intellectual,
centred around preaching. In the name of being centred around the Word, it is actually often
centred around the intellect. Reformed rationalism has thus produced its equal and opposite
reaction in Arminian revivalism, irrationalism, and anti-intellectualism. People have fled the
barren, overly intellectual emphasis of Reformed worship and have run into the anti-theology
heresies of what is unfortunately known as evangelicalism (which has, indeed, precious little of
the original evangel). 

What is the answer? We must take seriously the Biblical doctrine of the Real Presence of
Christ in the sacrament of the Eucharist. We must return to the Biblical pattern of worship
centred on Jesus Christ, which means the weekly celebration of the Lord's Supper, as well as
instruction about its true meaning and efficacy.21 We must abandon the rank platonism which
informs our bare, intellectualised worship, and return to a truly corporate, liturgical worship
characterised by artistic beauty and musical excellence.

For it should be obvious that in this verse He is extending to the Church an offer of renewed
communion with Himself. The very heart and centre of our fellowship with Christ is at His
table (Le., our earthly table which He has made His). The most basic, and most profound, offer
of salvation is Christ's offer to dine with us. In Holy Communion we are genuinely having
dinner with Jesus, lifted up into His heavenly presence; and, moreover, we are feasting on
Him: who eats My flesh and drinks My blood has eternal life, and I will raise him up on the last day.
For My flesh is true food, and
My blood is true drink. He who eats My flesh and drinks My blood abides in Me, and I in Him. As
the living Father sent Me, and I live because of the Father, so he who eats Me, he also shall
live because of Me. (John 6:53-57 )

Days of Vengeance (Free PDF Commentary on Revelation)
By David Chilton