John Piper on the Doctines of Grace - Video - Start here!
What are the doctrines of grace? - Free PDF 
John Patterson - Excellent paper...
Audio  talks by Albert N Martin on Doctrines of Grace - Free - Very Challenging!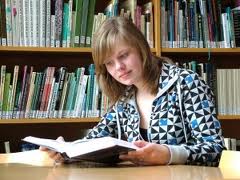 Mum's
The doctrines of grace are life changing for every senior student and at the heart of the Reformation and God's plan of Salvation. Sadly many today despise them for easy believism and a shallow Christianity which denies the necessity of regeneration, our ruin and Christ's redemption. Seniors will benefit in so many ways from exposure and wrestling through the challenging issues of their own depravity, God's election, his calling of them and his death and perservance once they are saved. Don't hunry this and get them reading and praying. Conversions may even come through them! 
This is a key module for all Home Schooling seniors to wrestle with and grow in their understanding. These doctrines shaped the founding of America and influenced the evangelical Church in England for two hundred years - (1600's -1700's) Today men by John McAuthor Jr, John Piper and Tim Keller are being used of God to spread these vital doctrines to a new generation of young people. 
Recommended studying & Reading List - All free downloads
The doctrines of grace in the gospel of John - Chapel Library  Start Here

All of grace - C H Spurgeon   Must read - Great for family devotions
The reign of grace - Abrahan Booth 
What are the doctrines of Grace? - John Piper 
The doctrine of predestination - Loraine Boettner
The sovereignity of God - A W Pink
A defence of calvinism - C H Spurgeon