Sermons of Sam Waldron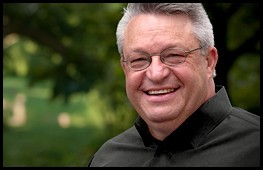 Biography
Sam E. Waldron
Sam has been married to his dear wife Charlene since 1975.
They have four children whom they love very much.
Sam was a pastor of the Reformed Baptist Church of Grand Rapids from 1977-2001 and taught at Trinity Ministerial Academy from 1981 to 1989.
He has authored a number of books including The Modern Exposition of the 1689 Baptist Confession, The End Times Made Simple, To Be Continued? and MacArthur's Millennial Manifesto: A Friendly Response.
He has gladly served as one of the pastors of Heritage Baptist Church since 2005.
Sam enjoys reading, weight-lifting, walking, and spending time with his wife, children, and grandchildren.
Website of Sam Waldron