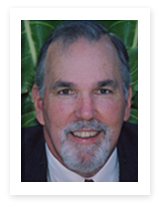 Julian Bull
Biography
Julian Bull is the Pastor of "Grace Fellowship Church" church in Maylands Western Australia.
Julian has been in full-time pastoral ministry for the last 34 years. He graduated from SMBC in Sydney, where he undertook his Theological training from 1978 - 1980. He served as student Pastor of Narwee Uniting Church in 1978 & 1979, Pastor of Newtown Baptist Church in Sydney from 1980 - 1996, Kelmscott Westminster Presbyterian Church from 1996 -2001, Maida Vale Westminster Presbyterian Church from 2001 - 2007, Maylands Baptist Church from 2007 - 2009. He was invited to serve as first Pastor of the newly formed Grace Fellowship in November 2009.
Julian was born in England, his family moved to Africa shortly after he was born. He lived in Nigeria & Tanzania until returning to the UK to attend boarding school from age 7 - 17. On completion of his schooling he migrated to Australia at age 17 and worked as a Jackeroo for 3 years. He was converted to Christ through the witness of an Open Brethren Assembly in Victoria and soon after God called him to train for the Pastoral ministry.
Julian is married to Sue and they have 2 children & 6 Grandchildren. Julian is Reformed & Evangelical by Theological conviction.
Website of Julian Bull