About Us
The Christian Library began in 1997 and is an inter - denominational Christian resource on the Internet. We are catholic in spirit, evangelical and reformed in doctrine and missional in practice. We are committed to providing you with the best Christian resources available today. Many of these resources are unique to us. We encourage those accessing our resources to be a vital part of a local Bible believing Church. Our resources should not be used instead of churching but only to suppliment your Christian life and ministry. We are passionate to help those in third world countries with limited resources. We are also committed to supporting and encouraging Indigenous Christians in Australia. What we believe.
Paul Thompson - Dip Library & Info Studies - Librarian at the Christian Library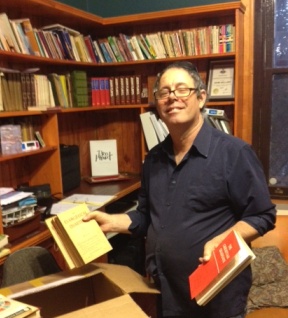 Paul Thompson is the co-founder of the Christian Library. Born in the 50's in South Auckland, New Zealand, Paul grew up in a liberal presbyterian home but was converted through the ministry of evangelicals within the PCNZ.
The early influence of Major Ian Thomas and Capernwray Lodge (now Fowey Lodge) at Howick at Auckland, played a big part in grounding him in the Bible as the word of God.
In 1978 Paul immigrated to Australia and embraced believers baptism and the doctrines of grace.
In 1981 he studied at the baptist theological college of Queensland.
In 1982 he joined the reformed baptist movement in Australia and has served Christ in two churches in Newcastle NSW. Firstly Warners Bay Bapist Reformed Church for 12 years and  Grace Evangelical Church, Newcastle, Australia for 19 years.

Paul and his wife Amanda (they have 3 adult children) begin an intership as Team Partners with Australian Indigenous Ministries from May 2012 serving in the A.I.M Gilandra Church in North  West New South Wales.
David Kendall - Web Master & Co founder - Christian Library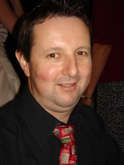 David is a committed christian who has a vision for using the internet as a means of reaching the world with good christian literature.