Biblical Law and the Great Commission - Text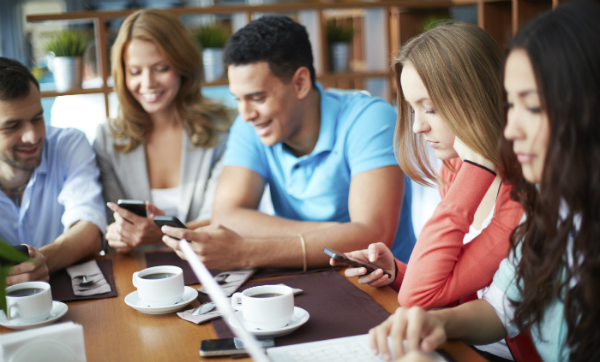 Editor: This is an editored transcript. You can find the full transcript here and audio here. If you are suddenly anxious at the sight of the words biblical law, you needn't be. There is wonderful material here for a sermon with acknowldgement. John Owen wisely said; "He who preaches to others must first preach to himself". Be challenged, moved and renewed to be the discipler and evangelist God has called and equiped you to be.
Ian Hodge who heads up the reconstruction movement in Canada told me when he was visiting in these two stories that are a good illustration of the fact that the faith has receded pretty much from the lives and minds of people in Australia. [13:18]
And he said, "Two Australians in a bar got into an argument, and the one said to the other: "You're so ignorant you probably wouldn't even know the Lord 's Prayer." And the second one said: "I'll bet you a bob I do." So they both slapped their coins on the counter and the man started off: "Now I lay me down to sleep, I pray the Lord my soul to keep…" then the other one said: "That's enough here's your bob." [laughing]
The other story was about the two Australians who were taking a hike. They cut through a pasture and they were half way across when they suddenly realized there was a hollow behind some shrubbery's and there was a fierce bull there and he was charging them. And they knew they would never make it to the fence, and as they were racing for it the one panted to the other: "Quick, if, if you know a prayer say it!" the second one says "I, I only know one!"…"Well say it!"..."for what we are about to receive Lord make us truly thankful!"[laughing] [14:42]
Well, with that let us turn to more serious matters, Biblical law and the great commission.

And Jesus came and spake unto them saying: "All power is given unto me in heaven and in earth. Go ye there for and teach in all nations, baptizing them in the name of the Father and of the Son and of the Holy Ghost. Teaching them to observe all things whatsoever I have commanded you. And lo I am with you always even unto the end of the world, amen."
Very often things common, very often used by us, lose through their familiarity, their meaning. We are all familiar with the words of Matthew 28:18 to 20. But we forget why they are called the great commission. Great in reference to what? If this were the only such order to the covenant people of God, it would simply be called the commission. Our Lord however called out 12 disciples to create a new Israel of God. The commission he gave to them was great in comparison to the one given by God to an earlier Jesus or Joshua, the same names. It is the same commission made great because it encompasses not only the Promised Land, Canaan, but the whole earth. It thus carries the same promises, expanded.
We read in the first commission: Joshua 1:1-7
" 1Now after the death of Moses the servant of the LORD it came to pass, that the LORD spake unto Joshua the son of Nun, Moses' minister, saying,
2Moses my servant is dead; now therefore arise, go over this Jordan, thou, and all this people, unto the land which I do give to them, even to the children of Israel.
3Every place that the sole of your foot shall tread upon, that have I given unto you, as I said unto Moses.
4From the wilderness and this Lebanon even unto the great river, the river Euphrates, all the land of the Hittites, and unto the great sea toward the going down of the sun, shall be your coast.
5There shall not any man be able to stand before thee all the days of thy life: as I was with Moses, so I will be with thee: I will not fail thee, nor forsake thee.
6Be strong and of a good courage: for unto this people shalt thou divide for an inheritance the land, which I sware unto their fathers to give them.
7Only be thou strong and very courageous, that thou mayest observe to do according to all the law, which Moses my servant commanded thee: turn not from it to the right hand or to the left, that thou mayest prosper withersoever thou goest." [19:31]
The New Testament often echoes these verses. It is not only an obvious fact that the great commission an abridged restatement of Joshua's commission but also that the words of the first are repeatedly restated by our Lord.
First there are the parallels, beginning with the mandate to conquer, in Joshua's case the promised land is Canaan. In our Lords commission to us the whole world is to be conquered for him.
Second, the commandment in both cases is from the Lord. And in Matthew 28:18 the whole Trinity is specifically sited. Coming from the same source, the two commissions are essentially related.
Third it is assumed that the great commission means they shall teach all nations and command them to observe all things whatsoever I have commanded you. Joshua was commanded to observe the law of God and turn not from it to the right hand or to the left, that thou mayest prosper withersoever thou goest. For the Lord promises to be with his faithful servants and "lo, I am with you always even until the end of the world." Joshua is told the Lord thy God is with thee withersoever thou goest. This is the same promise in both cases.
Then Fifth, both commissions begin with an assurance that the commanding God has total power. Every place that the sole of your foot shall tread upon, that have I given unto you, as I said unto Moses. All power is given unto me in heaven and in earth. The problem there for is one of faith and obedience, with disobedience comes defeat. Then and now. [22:08]
Sixth, in both commissions the mandate is not only the conqueror in one form or another, but the mandate is very emphatically from the Lord. Joshua is told to arise and to enter into the land God was giving them. Jesus Christ after assuring them that all power has been given to him in heaven and on earth declares, go ye therefore. So the two commissions are closely related to God's covenant to Abraham and his promise. Look now toward heaven and tell the stars, if thou be able to number them, and he said unto him. So shalt thy seed be. And he believed in the Lord and he counted to him for righteousness. In Isaiah 52:10 we are told the Lord hath made bare his holy arm in the eyes of all the nations. All the ends of the earth shall see the salvation of our God. [23:31]
From Genesis to Malachi we are appointed towards the great commission. Our Lord speaks always in the fulfillment of the law and the prophets, and the gospels remind us of that fact. Fulfilling in the meaning of bringing and putting into force, not ending. In Daniel 7:13 and 14 we are told: "I saw in the night visions and behold one like the son of man came with the clouds of heaven and came to the ancient of days and they brought him near before him, and there was given him dominion and glory and a kingdom that all people, nations and languages should serve him. His dominion is an everlasting dominion which shall not pass away, and his kingdom that which shall not be destroyed." Moreover even as God comforts and strengthens the distressed Joshua, who now is faced with an awesome task. So the Lord, the Lord at the last supper comforts his disciples. "These things have I spoken unto you being yet present with you. But the comforter which is the Holy Ghost who the Father will send in my name, he shall teach you all things. And bring all things to your remembrance whatsoever I have said unto you. Peace I leave with you, my peace I give unto you. Not as the world giveth, give I unto you, let not your hearts be troubled. Neither let it be afraid." God had told Joshua: "Be strong and of god courage. And again have not I commanded thee? Be strong and of a good courage be not afraid neither be though dismayed. For the Lord thy God is with thee. Withersoever thou goest. Lo I am with you always, even unto the end of the world." [26:07]
All this should not surprise us. The Bible of the apostles was the Old Testament; it never occurred to them that it was invalid or that God's law was now obsolete. Christ had now paid the death penalty to free us from the law as indictment and a death penalty against us, in order to deliver us into living in the Lord, in faithfulness to his law word. We are saved says Paul, that the righteousness or justice of the law might be fulfilled or put into force through us Romans 8:4 .
In James Moffats rendering of Romans 8:3 and 4 we read: "for God has done with the law weakened here by the flesh could not do. By sending his own Son in the guise of sinful flesh to deal with sin, He condemned sin in the flesh in order to secure the fulfillment of the law's requirements in our lives. As we live and move, not by the flesh but by the spirit."
Until the rise of the heretic Marcion no distinction was made between the Old and New Testaments. The Bible was seen as one book, a unity. One continuous revelation. Marcion saw the Old Testament as a revelation of a creator God who was unloving and whose word was wrath and law. Whereas Jesus Christ was the revelation of another God, a God of love. Much of the New Testament incidentally was also rejected by Marcion as Judaizing. He was not only inflicted with Gnosticism but was also the father of dispensationalism. Although his extremist view of two Gods was rejected in time, the one God accepted was seen by the Marcionites as evolving his revelation through a series of dispensations whereby he moved from the law to grace and then to love. Each rendering the previous dispensation invalid. Although Marcion was rejected, his ideas in part infiltrated the church. And we now have not only dispensationalism but a division of the Bible into two sections. We falsely separate law and grace, whereas the two are inseparable. Gods covenant is a treaty of law. All covenants are legal documents. A covenant is a legal contract. Now there are two kinds of covenants, between equals, then it is purely a covenant of the law. If it is a covenant between unequal's as between God and Man, it is the covenant of grace and of law. God enters into a covenant with us, out of his grace and mercy and gives us his law as an act of proof of that grace and mercy. To say: "This is the way, walk ye in it." [30:27]
The great commission thus commands that God's covenant of law and grace be extended to all men and nations. There is a requirement also of the covenant membership right, baptism. Baptizing them in the name of the Father and of the Son and of the Holy Ghost. Baptism replaces circumcision which had been performed on the 8th day after a boy's birth. Now it is interesting that the blood of a child only coagulates on the 8th day. So before that circumcision would have killed the child. Doctors do now circumcise children at birth, give an injection to the baby, an anticoagulant. God who made us also knew when the blood coagulated. So it was on the 8th day that he ordered circumcision.
Now the interesting thing is that a child of 8 days cannot make a decision for the Lord. How can a baptized infant. The early church sought as a rule to baptize on the 8th day. Now what did this mean, no child can decide or choose Christ. But neither can we, because until we are redeemed we are all dead in our sins and trespasses. Born unto death in our forefather Abraham. As our Lord declares: "Ye had not chosen me but I have chosen you and ordained you, that ye should go and bring forth fruit and that your fruit should remain. That whatsoever ye ask of the Father in my name he may give it you." These words spoken at the last supper were a preparation for the great commission. They are closely related to the fact that whereas the disciples expected one thing, our Lord called them to another.
First he tells them, ye have not chosen me but I have chosen you. Our salvation and our calling is God's choice. God is the Lord. Known unto God are all his works, from the foundation to the beginning of the world. All are his works. Totally known and ordained by him. He has chosen us and ordained us.
Second, his purpose is that ye should go and bring forth fruit. God orders our calling and its results. We are redeemed by his sovereign grace to be productive.
Then third, not only are we ordained to be productive, but he declares your fruit should remain. He has ordained that. This is why the point I made, which maybe startled you, that whether I love somebody or not is irrelevant. Because then my witness to him is my work. But if I do it because God commands it, then it is His work, that he has ordained, His work shall remain. Not mine, so what I think of the person doesn't matter. What God ordains that I do matters. And he said that His word shall never return unto him void. And he has ordained he says in John 15:16 that our fruit shall remain, when it is done in him. So we don't do any witnessing, or anything because we want to or because we love that person, but because God orders it, and it's going to accomplish his purpose. [35:35]
All the results of ordained work in the Lord endure throughout all eternity. Our work does not. I like the story of Dwight L. Moody, who when he went back to Chicago once after a revival meeting of some years to hold another revival meeting. A man across the street quite drunk stumbled across the street, and blubbered "Mr. Moody, I love you so. You saved my life, you saved me." and Moody said: "I'm sure you're right because it's obvious the Lord did not." [laughing] Go ye therefor in this confidence, that when you do the Lords work it remains. As Paul says: "But thanks be to God which giveth us the victory, through our Lord Jesus Christ. There for my beloved brethren be ye steadfast, unmovable, always abounding in the work of the Lord. For as much as ye know that your labor is not in vain in the Lord." We know that our labor is never in vain in the Lord because he calls us. And he ordains us. Remember Saint Paul who wrote these words was persecuted, beaten, imprisoned; but he knew that his labors are going to be fruitful long after his time, because God said so. He knew there was meaning in his life for all eternity, so in chains before a king, he could tell the king, he could wish he was in his place almost except for these chains. That's how Paul felt, in spite of his imprisonment and abuse, about the joy of salvation.
The God who commissioned Saint Paul and us, declares through Isaiah in Isaiah 55:10 and 11, "For as the rain cometh down, and the snow from heaven, and returneth not thither, but watereth the earth, and maketh it bring forth and bud, that it may give seed to the sower, and bread to the eater: So shall my word be that goeth forth out of my mouth: it shall not return unto me void, but it shall accomplish that which I please, and it shall prosper in the thing whereto I sent it."
When we proclaim the whole word of God, all of it, it cannot return unto him void, because he has ordained that it shall bring forth fruit. And that fruit, that work shall endure. [39:30]
Then fourth we are promised, 'whatsoever ye shall ask of the father in my name he will give it us.' When we go forth in his name, word and spirit and when we ask in terms of his kingdom. We are to teach man and nations to observe all things that the Lord commands of them. We are over turners, like Christ of whom the prophet wrote when he said that God declares that I will overturn, overturn, overturn, until he comes who's right it is. We in Christ are over turners, over comers. Chapters 14 through 18 of John's gospel must be seen as a preparation of the disciples by our Lord for his death, resurrection, ascension and their great commission. It is a commentary in effect on it, in advance of its deliverance.
The commission is also to us. The whole word of God speaks to us, we have a calling. We are given marching orders and the whole world must be one for Christ. From Greenland's icy mountains to India's coral strand, as the old missionary hymn proclaimed. There used to be marvelous missionary hymns that were sung constantly in the church to remind people of the great commission. It is not merely souls that are to be saved though they must be saved. But every sphere of life and thought must be brought into captivity to Christ. That's why I am pleased that you have a group here to capture culture for the Lord.
The prophets are full of many amazing statements that tell us that in the fullness of time not only men and nations but also the natural world will be revolutionized. We are called to undo the work and ruin of man's fall. Christ begins the new creation with his resurrection, with our regeneration and he summons us to go forth and accomplish these things, until all things are put under his feet and then the last enemy, death, then shall be destroyed. [43:19]
Isaiah 40:3-5 declares: "The voice of him that crieth in the wilderness prepare ye the way of the Lord. Make straight in the desert a highway for our God. Every valley shall be exalted, and every mountain and hill shall be made low, and the crooked shall be made straight and the rough places, plain; and the glory of the Lord shall be revealed and all flesh shall see it together. For the mouth of the Lord hath spoken it."
We are told that as we push back and destroy the effects of the fall beginning in our selves, and as we redeem man and nations and every spear of life and thought. The very life span of man shall be dramatically lengthened. As Isaiah says in Isaiah 65:17-24 .
We are also told in Isaiah 2:2-4 : "2And it shall come to pass in the last days, that the mountain of the LORD's house shall be established in the top of the mountains, and shall be exalted above the hills; and all nations shall flow unto it.
3And many people shall go and say, Come ye, and let us go up to the mountain of the LORD, to the house of the God of Jacob; and he will teach us of his ways, and we will walk in his paths: for out of Zion shall go forth the law, and the word of the LORD from Jerusalem.
4And he shall judge among the nations, and shall rebuke many people: and they shall beat their swords into plowshares, and their spears into pruninghooks: nation shall not lift up sword against nation, neither shall they learn war any more." [45:50]
We are that Jerusalem, and we are that people commissioned by our Redeemer King to accomplish these things. "Go ye there for and teach all nations". Why? "Because all power is given unto me in heaven and in earth. Teach them to observe all things whatsoever I have commanded you. And lo I am with you always even unto the end of the world." Amen.
[Rushdoony's Assistant] Biblical law and the Great Commission. And if there are some things, questions that arose from your mind while this was being shared we appreciate hearing from you. Maybe before we get into this, one of these questions, there was a question previous and I think it relates Dr. Rushdoony. "Is there any Old Testament law that is not in force today, and if so why?"
[Rushdoony] Well the laws of sacrifice are not enforced as sacrifice, but as we were discussing during the lunch hour they have very important premises, that are important for us in our everyday life. Things we need to remember and to observe. I am completing a commentary on Numbers and I have completed ones on Leviticus as well as Exodus which I hope we can get enough funds to publish within a year. And I will go at length in those books on the sacrificial system and how important its meaning is for our time. Because the sacrificial system stresses various aspects of the atonement and also of our own necessity of becoming living sacrifices unto the Lord. So I will refer you to my books on that, because it's a marvelous subject and I think a very exciting one, when we begin to treat those sections seriously, and attempt to understand: 'What do they mean, and why did God so often repeat his commandments concerning the sacrifice. And why were there public sacrifices for the people as a whole as a nation? And personal ones.' Think about that for a moment, consider the fact that we sin as individuals and then as churches and as nations we also go astray. So the sacrificial system tells us that we need to make right our relationship to God as individuals, as churches, as a nation. As families as well. There are well so many meanings that open up in a sacrificial system that while the blood part of it is fulfilled in Christ, the meaning remains.
[Rushdoony's Assistant] Another question: "How do you see the destiny of the church in this age before the return of Christ? Will the church succeed in its mandate before Christ returns? What will the church look like that Jesus is going to return for?"
[Rushdoony] Well, let me say we've had an age of humanistic statism and it hasn't worked, it's been a failure. We've had eras when both Catholic and Protestant churches have ruled pretty much in various countries and that's been better than statism but it has not been a success. What do I see for the future? Now when we go back over theology we find that theology began with tremendous debates and discussions on the doctrine of Christ, in finding the exact nature of Christ. Then defining God more clearly, having defined Christ. Then various communions have worked on defining the church and defining this and defining that in terms of extensive studies of scripture.
There is one area that the church has neglected over the past 20 centuries. And that area is the doctrine of the Holy Spirit. So that the creeds whether Nicene or the Chalcedon Creed or the Athanasian Creed don't say much more than: I believe in the Holy Ghost, or: I believe in the Holy Ghost the Lord and giver of life. That's not been an area of much study or debate. Now, if we see that as an area where the church has to do some growing up, what are its implications? As I see it, it means this: that in the future we are not going to look to institutions to do the work. Neither Church nor State, but the people of God, individuals, families. Associations of people who come together to form a group for this or that, for culture. For problems dealing with this or that aspect of community life. It will be people, doing the Lords work in the Lords Spirit. [54:12]
And I believe an important part of that is going to be a fresh understanding of the meaning of the tithe. The tithe is to the Lord, not to the Church. It's to the Lord. Whether it be in the church or whether it's a group of Christians here who are doing the Lords work through some kind of activity in the community, or through a Christian school, or through some organization.
The early church did this in that they ministered to every conceivable name, homeless boys and girls. They went out and picked up the abandoned babies, sinceabortion was not always effective then being crude. And the babies would be abandoned under the bridges say at Rome, for the dogs to eat. They'd pick them up and take them around and pass them to Christians. Think about that for a moment. Here you are a member of the early church. You're a persecuted person; you could have your head on a chopping block any time Rome feels like it because you're the member of an illegal organization. And here comes a deacon and says, "congratulations you're the father of a baby boy or a baby girl," and you take that child in. That was one way the church grew rapidly. There wasn't a need like that, that the church deacons and others who worked with them, including the widows of the church were not meeting. [56:11]
That's how they grew, explosively. I think we're going to see that on a level never seen before. So I believe that led of the spirit, we're going to see people come to the church as a kind of army barracks room where they get training. Where they are armed, and then they go out into the world to accomplish things for Christ. In their homes or out of their homes, wherever. So as I see it the people of God, not church nor state are going to dominate the next age. And I think great things are going to happen. I believe the Holy Spirit works more through individuals then through institutions.
Amen
Editor : Still curious about biblical law in Rushdoony's title. Here is a definitive work by the late Dr Greg Bahnsen. If you can refute him biblically please email; [email protected] with your arguments. Also here's a fascinating article by John frame on the whole question of theonomy and another response to theonomy by Dr Sam Waldron with text and audio.