FRUITFULNESS from ABIDING IN CHRIST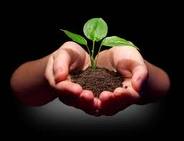 From Man's Fourfold State by Thomas Boston   ( Free PDF of the book hear) 

A sixth benefit is FRUITFULNESS. The branch engrafted into Christ is not barren—but brings forth fruit, John 15:6 , "He who abides in me, and I in him, the same brings forth much fruit." For that very end are souls united to Christ, that they may bring forth fruit unto
God, Romans 7:4 . Those who are barren may be branches in Christ by profession—but not by real implantation.

Whoever are united to Christ, bring forth the fruit of gospel-obedience and true holiness. Faith is always followed with good works. The believer is not only come out of the grave of his natural state; but he has put off his grave-clothes, namely, reigning lusts, in which he
walked, like a spirit; being dead while he lived in them, Col. 3:7 , 8. For Christ has said of him, as of Lazarus, "Loose him, and let him go." Now that he has put on Christ, he personates him, so to speak, as a beggar in borrowed robes represents a king on the
stage, walking as he also walked. Now the fruit of the Spirit in him, is in all goodness, Ephesians 5:9. The fruits of holiness will be found in the hearts, lips, and lives of those who are united to Christ. The hidden man of the heart is not only a temple built for God, and consecrated to
him; but used and employed for him, where love, fear, trust, and all the other parts of unseen religion, are exercised, Phil. 3:3 , "For we are the true circumcision, who worship God in the Spirit." The heart is no more the devil's playground, where thoughts go free; for there even vain thoughts are hated, Psalm 119:113 . But it is God's enclosure, hedged about as a garden for him, Cant. 4:16. It is true, there are weeds of corruption there, because the ground is not yet perfectly cleared: but the man, in the day of his new creation, is set to dress it, and keep it.

A live coal from the altar has touched his lips, and they are purified. Psalm 15:1-3 , "Lord, who shall abide in your tabernacle? who shall dwell in your holy hill? He who speaks the truth in his heart; he who backbites not with his tongue, nor takes up a reproach against his neighbor." There may be, indeed, a smooth tongue—where there is a false heart. The voice may be Jacob's—while the hands are Esau's. But, "if any man among you seem to be religious, and bridles not his tongue—but deceives his own heart, this man's religion is vain," James 1:26 . The power of godliness will rule over the tongue, though a world of iniquity. If one be a Galilean—his speech will betray him; he will not speak the language of Ashdod—but the language of Canaan. He will neither be silent in true religion, nor will his tongue walk at random, seeing, to the double guard which nature has given the tongue (the teeth and the lips), grace has added a third.

The fruits of holiness will be found in his outward life; for he has clean hands, as well as a pure heart, Psalm 24:4 . He is a godly man, and piously discharges the duties of the first table of the law; he is a righteous man, and honestly performs the duties of the second table. In his life he is a good Christian, and a good neighbor too. He behaves towards God, as if men's eyes were upon him; and towards men, as believing God's eyes to be upon him. Those things which God has joined in his law, he dares not put asunder in his practice. Thus the branches in Christ are full of good fruits. And those fruits are a cluster of vital actions, whereof Jesus Christ is the principle and end. The principle: for he lives in them, and "the life they live is by faith in the Son of God," Gal. 2:20 .

The end: for they live to him, and "to them to live is Christ," Phil. 1:21 . The duties of true piety are in the world, like fatherless children, in rags: some will not take them in, because they never loved them nor their Father; some take them in, because they may be serviceable to them. But the saints take them in for their Father's sake, that is, for Christ's sake: and they are lovely in their eyes, because they are like him. O! whence is this new life of the saints? Surely it could never have been hammered out of the natural powers of their souls, by the united force of all created power. In eternal barrenness would they have continued; but that being "married to Christ, they bring forth fruit unto God," Romans 7:4 . If you ask me, "How can your nourishment, growth, and fruitfulness be forwarded?" I offer these few advices:

(1.) Make sure work, as to your knitting with the stock by sincere faith; and beware of hypocrisy: a branch that is not sound at the heart will certainly wither. The trees of the Lord's planting are trees of righteousness, Isaiah 61:3 . So, when false professors fade—they continue to bring forth fruit. Hypocrisy is a disease in the vitals of religion, which will consume all at length. It is a leak in the ship, which will certainly sink it. Sincerity of grace will make it lasting, be it ever so weak: as the smallest twig, which is sound at the heart, will draw nourishment from the stock and grow; while the greatest bough that is rotten can never recover, because it receives no nourishment.
(2.) Labor to be steadfast in the truths and way of God. An unsettled and wavering judgment is a great enemy to Christian growth and fruitfulness, as the apostle teaches, Eph. 4:14 , 15, "That we henceforth be no more children, tossed to and fro, and carried about with every wind of doctrine. But speaking the truth in love, may grow up into him in all things into Christ—who is the head." A rolling stone gathers no moss, and a wavering judgment makes a fruitless life. Though a tree be ever so sound—yet how can it grow, or be fruitful, if you be always moving it out of one soil into another?

(3.) Endeavor to cut off the suckers, as gardeners do, that their trees may thrive.These are unmortified lusts; therefore, "mortify your members which are upon the earth," Col. 3:5 . When the Israelites got food for their lusts, they got leanness to their souls. She that has many hungry children about her hand, and must be still putting into their mouths, will have much ado to get a bit put into her own mouth. They must refuse the cravings of inordinate affections, who would have their souls to prosper.
(4.) Improve, for these ends, the ordinances of God. It is in the courts of our God where the trees of righteousness flourish, Psalm 92:13 .
The waters of the sanctuary are the means appointed of God, to cause his people to grow as willows by the water courses. Therefore, drink in with "desire, the sincere milk of the word, that you may grow thereby," 1 Pet. 2:2 . Come to these wells of salvation: not to look at them only—but to draw water out of them. The sacrament of the Lord's supper is in a special manner appointed for these ends. It is not only a solemn public profession, and a seal of our union and communion with Christ; but it is a means of most intimate communion with him, and strengthens our union with him, our faith, love, repentance, and other graces, 1 Cor. 10:16 , "The cup of blessing, which we bless, is it not the communion
of the blood of Christ? The bread which we break, is it not the communion of the body of Christ?" And, chapter 12:13, "We have been all made to drink into one Spirit." Give yourselves unto prayer; open your mouths wide, and he will fill them. By these means the branches in Christ may be farther nourished, grow up, and bring forth much fruit.
Thomas Boston